I'll preface this by saying this is not my best post.
It's been almost two weeks since my last post. These almost two weeks have been really, really tough. I can handle the occasional curveball, but lately it has felt like things were just falling apart.
Since my last post, the Fulghums have had a lot going on. Some good things, others not so much. All of it left me feeling a bit uninspired to say the least. Almost two weeks ago, I wrote a post, edited it, made adjustments here and there. All it really needed were gifs (because of course) but I just didn't feel that same rush of excitement, can't wait to share buzz as my other posts. So I didn't. I'm not willing to fake it or force it. The whole point is to be honest, mostly with myself.
Our family has undergone some major changes in the last few weeks, mostly good, but even good changes can be hard to adjust to sometimes. I've been feeling drained; emotionally, physically, financially, spiritually, the list goes on and on. Some days I'm lighting the world on fire, doing all the things, and others I feel like I'm running on fumes. What I've realized, though, is that even when I'm feeling bad, there is still always good.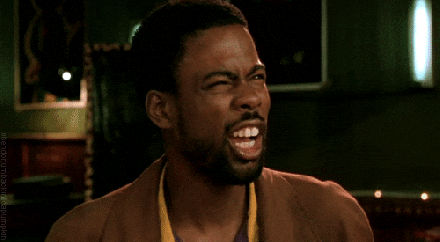 Hear me out:
Something happened recently, a phone call I didn't want to receive with information I didn't want to hear. It set me off a little, and my automatic response was to rage clean. I processed through my emotions by scrubbing my kitchen and when I stepped away, it was basically sparkling. I felt a sense of accomplishment and relief that a chore had been done while I was mulling through my feelings. I felt thankful, despite the circumstances.
Then our washer flooded our house. Normally this wouldn't have been that big of a deal, but this washing machine thing has been such a battle in our house. We were gifted a washer, it worked for a bit, then quit. We paid someone to come out and look at it – only to learn that it was discontinued so the part it needed was no longer manufactured. We were gifted ANOTHER washing machine (we are surrounded by such generous people) which needed about a $60 fix. Cool. Except that fix didn't fix it. Neither did a $50 fix. Hence the flooding. So as I watched the water pour out all over my floors and through the walls I just felt so defeated. As I wallowed in self-pity I kept asking myself 'Why does everything have to be so hard?'
After giving myself a little time to mourn, a thought came to mind, and once again, I saw the bright side. As you may have read in a previous post, I recently quit my teaching job to stay home full-time, which means a serious slash in income. Our washer bit the dust in the last month I got a paycheck from the county; the last month we'd be able to afford such a big surprise purchase with ease. I found myself thankful all over again.
Then, our baby got sick.
We are extremely blessed to have a very healthy and very happy baby girl. She's been the light of our lives since the day she got here. To see our joyful, energetic, vivacious little girl too sick to even lift her head off my chest was heartbreaking to say the very least. Her fever was raging, she wouldn't eat. We were so scared. She cried inconsolably for hours straight – something was causing my baby pain and she couldn't tell us what. Talk about feeling powerless. We ended up in the pediatric emergency department at 1:00 in the morning because we couldn't get her 104 degree fever to break. She cried, my husband cried (sorry babe), I cried. But even in the middle of all the fears and tears, I still looked over at my husband as he played with our daughter on the hospital bed and felt nothing but gratitude. There is no one else I'd rather be terrified with, or terrified for. Even with everything falling apart, everything also felt completely perfect.
I'm unsure of what the direction or even the point of the post is. In a way, it is a bit of catharsis for myself to admit and accept that life has been tough for me lately. Somehow through it all, I'm still so happy – and I maybe that's the point. There's always a ray of sunshine if you look for it. If you can't see it yourself, I'd be happy to help you find it.
I've noticed that in general, it has become popular to have a dark, pessimistic view of the world. Especially on social media, it's considered funny to hate people and hate life and talk about how hopeless everything is. I just can't get behind it. No matter what, I always want to see the brighter side of things. I want to appreciate the blessings in my life and wade through all the other crap to find them. Sometimes I see them right away, other times I need a glass of wine (or whine) to see the light.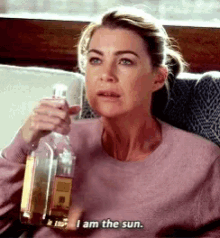 Hopefully I'll go back to funny, lighthearted pieces next week and beyond. For today, though, I'm sharing exactly where I am. I'm sad, happy, scared, joyful, tired, loved, and so unbelievably thankful.